Olio su tela 50×40 cm 2020
Oil on canvas 50×40 cm 2020
Flora è la dea della primavera, dei fiori e della fioritura. Secondo Ovidio, Flora corrisponde alla figura di Clori o Cloride. Un giorno di primavera, mentre la fanciulla passeggia per i campi, Zefiro, il vento di Primavera, la vede e se ne innamora perdutamente. Dunque la rapisce e si unisce con lei in matrimonio. Come dimostrazione d'amore, concede a Flora di regnare sui fiori dei giardini e dei campi. Dal canto suo, la dea offre agli uomini una innumerevole varietà di fiori e il miele.
Flora is the goddess of spring, flowers and flowering. According to Ovid, Flora corresponds to the figure of Clori or Cloride. One spring day, while the girl is walking through the fields, Zefiro, the spring wind, sees her and falls madly in love with her. So he kidnaps her and joins her in marriage. As a show of love, he allows Flora to reign over the flowers of the gardens and fields. For her part, the goddess offers men an innumerable variety of flowers and honey.
https://restaurars.altervista.org/vi-raccontiamo-il-mito-di-flora-la-dea-della-primavera-amata-da-zefiro/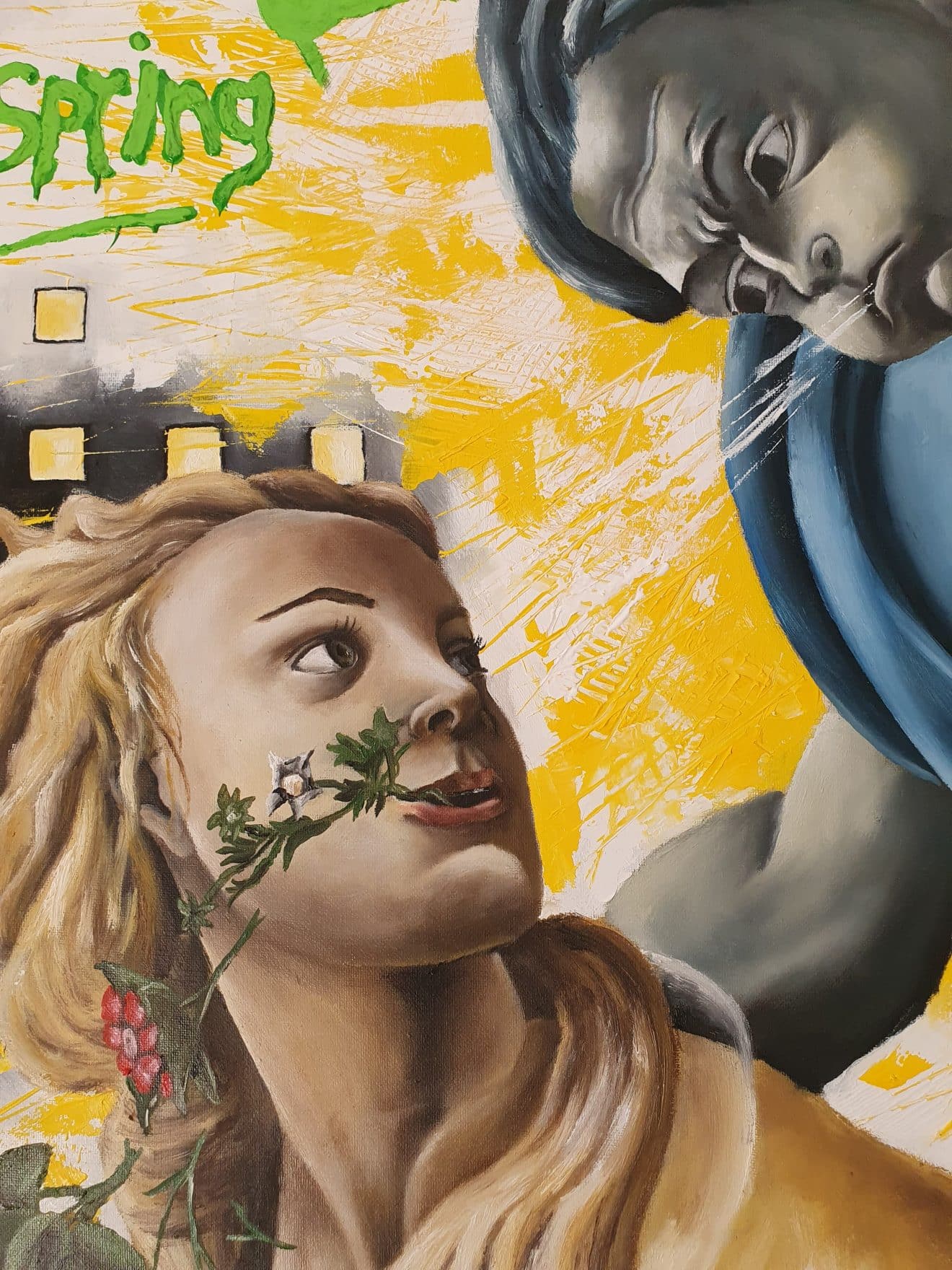 L'anemone, essendo un fiore la cui vita è decisamente breve, allude alla fugacità dei piaceri e della felicità,
The anemone, being a flower whose life is decidedly short, alludes to the fleetingness of pleasures and happiness.